Museum School at Carter & MacRae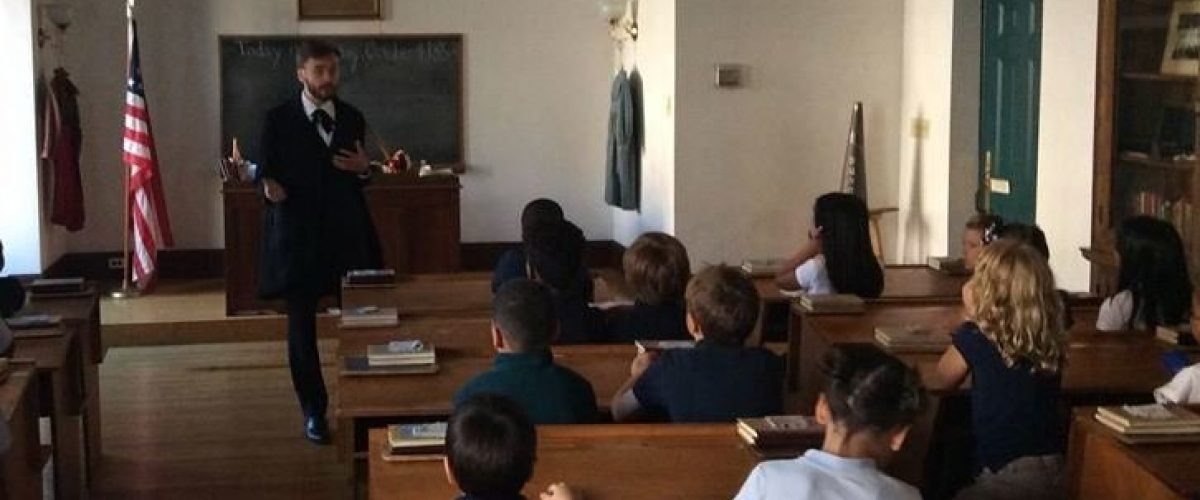 The Museum School, located at Carter and MacRae Elementary School, offers students the opportunity to experience what school was like in 1853. A teacher dressed in period attire transports students back in time, sharing with them the authentic tools of the one-room schoolhouse. Students perform assignments on their slate boards, enjoy a basket lunch, and play with 19th Century toys. Meanwhile, they become engaged with:
Lancaster, PA History
National History
Arithmetic
Reading
Crafts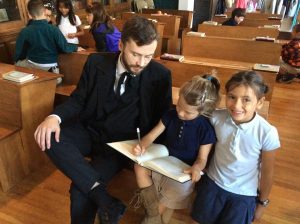 This is a wonderful hands on enrichment opportunity for second and third grade children, both in the School District of Lancaster and the surrounding districts, to enhance their study of the history of our community.
To inquire about booking a field trip to the Museum School, contact the Lancaster Education Foundation: 717-391-8660