Instant Classic!: The Alumni Basketball Games Return in Honor of Joe Philo
Instant Classic!: The Alumni Basketball Games Return in Honor of Joe Philo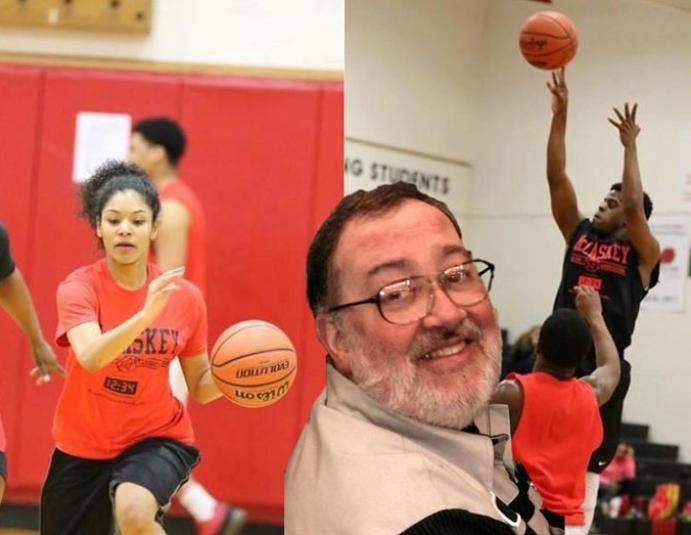 After a three-year moratorium, the Alumni Basketball Games are back—And they have a new name: The Joe Philo Alumni Classic!
Like the Alumni Basketball Games before it, the Joe Philo Alumni Classic will feature a men's game and a women's game comprised of former players and graduating seniors in their final contests as current members of the McCaskey basketball team. In honor of his legacy of support for McCaskey High School athletics, the Alumni Association decided in December of 2019 to rename the Alumni Basketball Games in memory of SDOL parent Joseph W. Philo.
"We all support the decision one hundred percent," said his daughter Jenna, speaking on behalf of her family. "We are extremely humbled and thankful."
Born in Trenton, N.J., Joe Philo worked for 40 years as an expert technician for Stadel Volvo and was a die-hard fan of the INDY 500 and car racing. He was also an enthusiastic supporter of youth athletics in Lancaster, serving for many years on the board of the Lancaster County Midget Baseball Association. Most of all he was a passionate supporter of his daughter Jenna and his two sons, Josh Philo of Lexington, MA and Dan Baver of Pottstown.
Throughout the years, Joe stood out as the number one fan of the McCaskey Alumni Association's annual Alumni Basketball Games, an event featuring a mix of former and current McCaskey basketball greats. Jenna, one of McCaskey's thousand-point scorers, made him among the proudest of attendees. He regularly sponsored the event with a generous financial contribution and was known to proudly wear his Alumni Basketball Games t-shirt. After his passing in September at the age of 66, Joe's enthusiasm was proven to those who attended his viewing and saw that same t-shirt folded up neatly at his side.
With the establishment of the Joe Philo Alumni Classic, Mr. Philo continues to bring joy to the McCaskey Family!
The 1st Annual Joe Philo Alumni Classic will be held on Friday, April 8, 2022 at 6:30 PM in the J.P. McCaskey High School Gymnasium!
All tickets sold at the door: $3 Students   $5 General Admission   Children Under 5: FREE
Please let us know you're "going" or "interested" at our Facebook Event.